The Governance Services Team seeks to continually enhance the service it offers to governing boards by working with other groups and organisations both within and outside of the Local Authority.
Examples of these are:
National Co-ordinators of Governor Services
The National Governance Association
Inspiring Governance
The Manchester Diocesan Board of Education
The Diocese of Salford Office for Education
National Co-ordinators of Governor Services

NCOGS is a committee representing Local Authority providers of services to school governors.
The committee is made up of co-ordinators of governor services (COGS) from across the eight regional groups and is funded through subscription. Bolton has worked directly with the North-West Co-ordinators of Governance Services group for a number of years and is currently a serving representative member of the national committee from January 2021.
As a group the COGS exist to support and enable the delivery of high quality services to governors and to ensure effective governance in schools. The committee also provides a mechanism for professionals working in governor services to access a range of materials and development opportunities. It is the committee's responsibility to influence and initiate national policy by identifying common themes emerging from the regions and then to communicate the outcomes to support the continuous improvement of local authority governor services.
For further information on the NWCOGS, please visit their website using the following LINK.
National Governance Association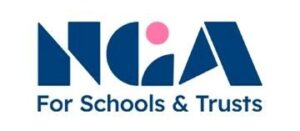 The National Governance Association (NGA) is the national membership organisation for state-funded school governors and trustees in England.
They are an independent charity that aims to improve the educational standards and well-being of children and young people through supporting and promoting outstanding governance in all state-funded schools, including academies and free schools. They do this by providing information, advice and guidance; by undertaking research and by delivering face to face training, e-learning and consultancy services.
They also run national conferences, and a number of regional events. The NGA is not aligned to any political party; they work closely with, and lobby, government and the major educational bodies to ensure that the views of governors and trustees are fully represented in the national arena.
Bolton has corporate membership with the NGA and also works in partnership by brokering the Learning Link e-learning package for all Bolton schools and academies. Through the Governance Training Officer, Bolton Governance Services is also an accredited provider for the National Chairs' Development Programme.
For further information about the NGA, please visit their website using the following LINK.
Inspiring Governance

Inspiring Governance connects skilled volunteers interested in serving as school governors and trustees with schools in England. It also provides free, expert support for volunteers and governing bodies, as well as for employers wanting to run programmes for their staff serving as school governors.
It is run by the charity Education and Employers and the National Governance Association (NGA) in partnership with the Association of School and College Leaders (ASCL) and National Association of Head Teachers (NAHT). They also work closely with Academy Ambassadors and other key partners.
For further information about Inspiring Governance or to utilise their services for recruitment, please visit their website using the following LINK.
Governors for Schools

Governors for Schools finds, places, and supports skilled volunteers as governors and trustees on school and academy boards.
They support schools across England and Wales to run effectively by finding high calibre governors to bring their skills and expertise to the table – and improve education for children. For further information about Governors for Schools or to utilise their services for recruitment, please visit their website using the following LINK.